The 1st Mr.Bricolage store in Kosovo has just opened its doors 30 May 2023
May 30 2023
This project led by Brico Kosovo, a subsidiary of MCM Group, has just completed the Retail activity of our Partner Milazim Zeqiraj who owns the Mr.Bricolage rights in three 3 countries: Albania, Macedonia (since 2017 with the Skopje store) and Kosovo. MCM Group is one of the most dynamic groups in Kosovo and the South-East Balkans region.
A Mr.Bricolage Store Opened in the Prishtina Mall
The members of the Zeqiraj family: Lira Zeqiraj and Lorik Zeqiraj, the wife and son of Milazim Zeqiraj, along with Lorik's wife, Blendiane, opened together the store in Pristina, sharing the responsibilities to manage the Mr.Bricolage brand. They were able to draw on the experience gained by MCM Group in Macedonia through the operation of the Skopje outlet. The final result of the Mr.Bricolage store in Pristina is to the height of their involvement and ambition, from an aesthetic point of view, both inside and out.
This outlet is located in the Prishtina Mall, the largest shopping and entertainment centre in South-East Europe, representing one of the largest investments in the region. With a built surface area of 239,000 m2 and a rental area of 114,000 m2, this retail park houses over 200 international brands, offers over 5,000 parking spaces and generates 2,500 jobs.
Enough to Complete all Home Improvement Projects
The Mr.Bricolage store covers a sales area of 2,635 m2. It offers 20,000 references and has a team of 30 employees. Various services are available to customers onsite:
∙home delivery
∙coating machine
∙help with loading purchases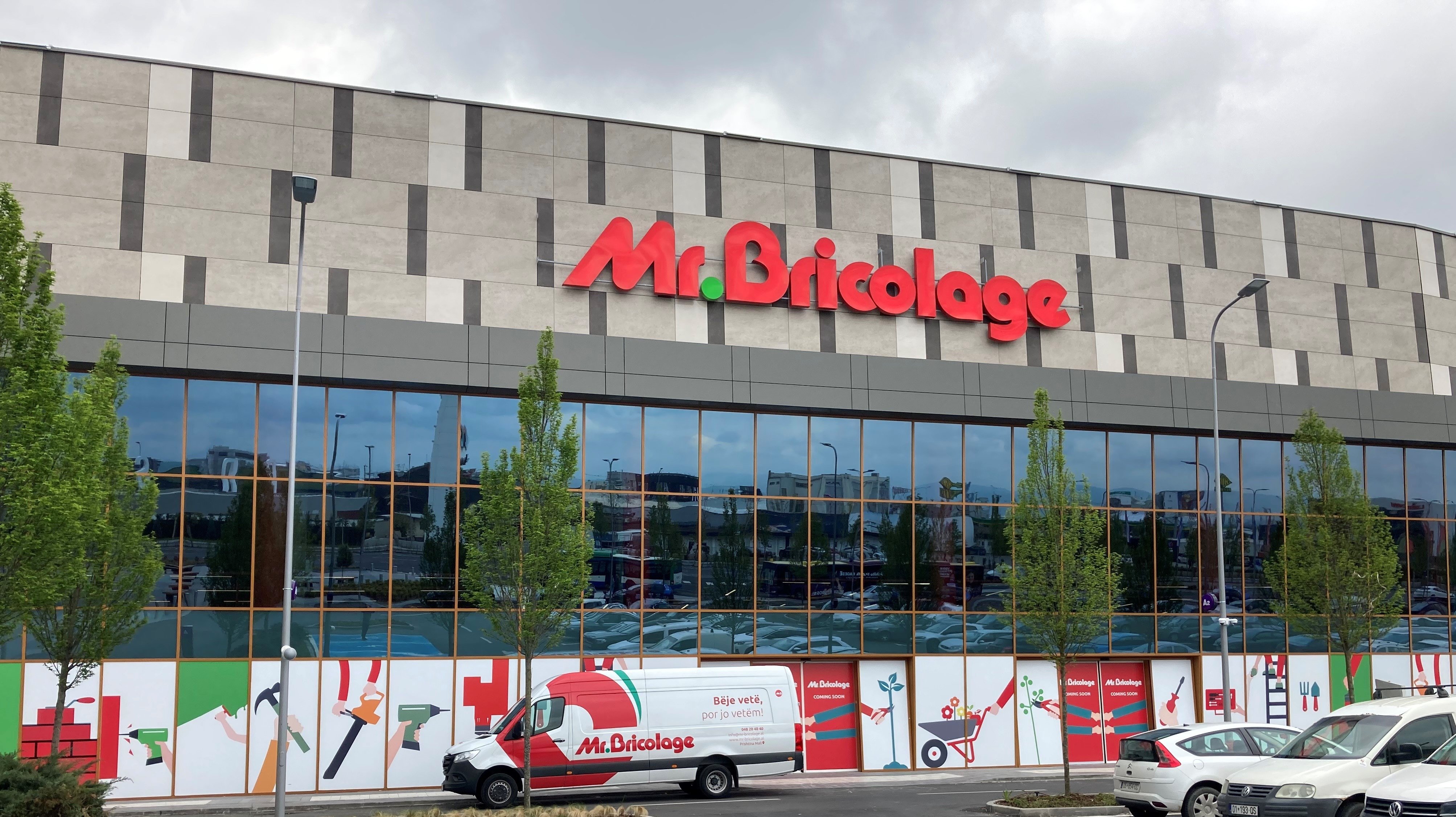 <

All posts